The photo depicts the product complete with optional accessories
Medical
Device
Dimensions
194 x 64 x 50 h92 cm
Adjustable height
da cm 50 cm min a 92 cm max
Safe working load
160 Kg
Maximum capacity
200 Kg
Unimpeded passage
for patient lifting
matisse pro 2+2
Osteopathy table with six segments and electric height adjustment, gas piston assisted headrest that can be tilted forward and backward, 180° pivoting armrests and two folding armrests on the main section.
From 1.914,00 € VAT excluded
Medical
Device
Dimensions
194 x 64 x 50 h92 cm
Adjustable height
da cm 50 cm min a 92 cm max
Safe working load
160 Kg
Maximum capacity
200 Kg
Unimpeded passage
for patient lifting
Features
Table with one joint and six sections
Foldable armrests on the central section
180° pivoting armrests on the headrest
Electric motor with a thrust force of 8000 N
Push-button control panel
Safety control key
Class 1IM fire-retardant padding and upholstery
Ideal choice for both physiotherapy and osteotherapy. Its stable and solid construction facilitates optimal energy transfer during treatments.
The two pairs of armrests, consisting of two adjustable and rotating armrests and two fixed and foldable armrests, are designed to enable the adoption of specific postures, making it ideal for applying the global postural re-education method.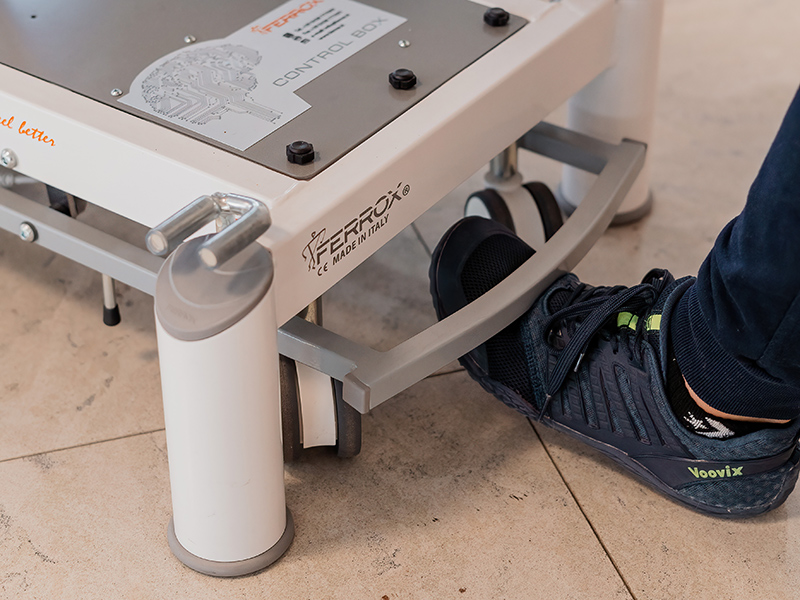 Easy height adjustment of armrests.
Optional 360° perimeter control facilitates height adjustment offering maximum operator comfort.
The foldable armrests on the central section allow increased proximity between the patient and therapist and make this table well-suited for osteopathy treatments.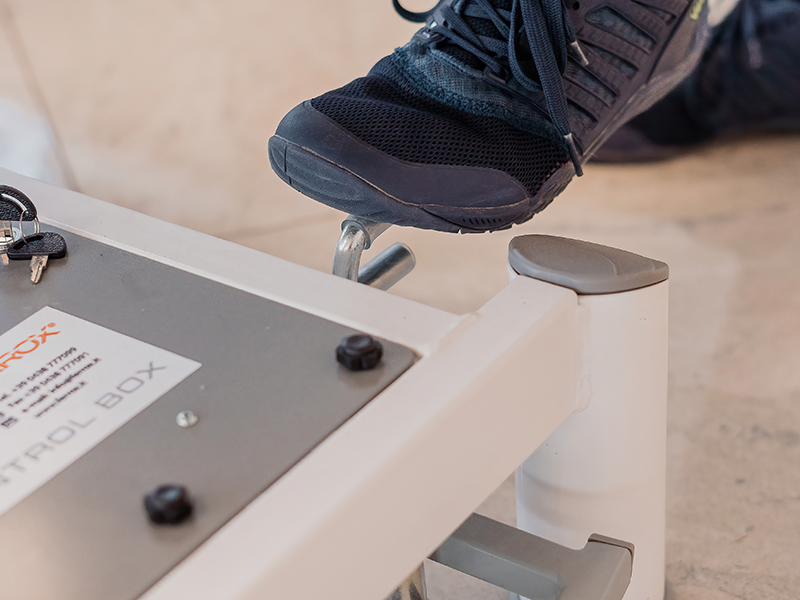 Comes with four retractable castors with 360° rotation that allow the table to be easily moved.
PRODUCT DIMENSIONS
Technical diagram representing the dimensions of the Matisse Pro 2+2 model.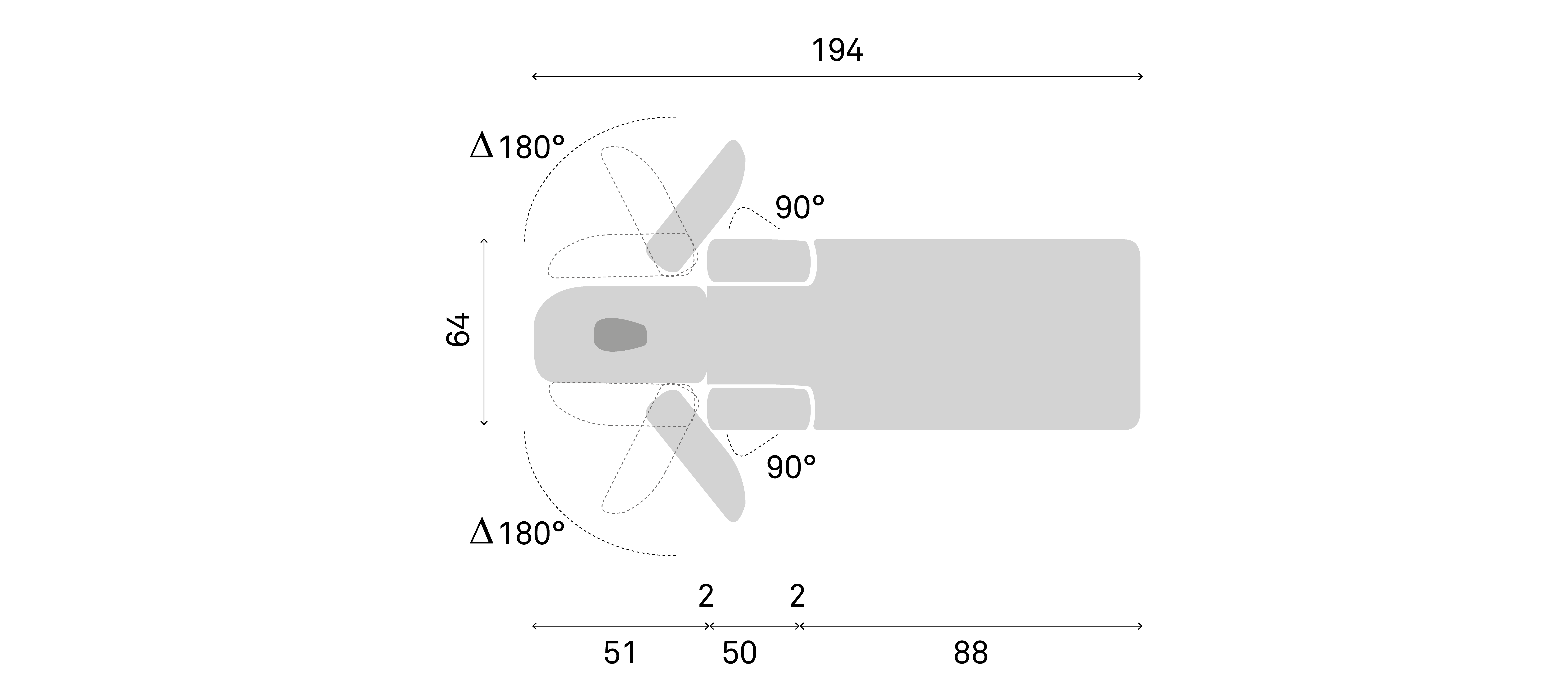 NEED INFORMATION?
Write to us and we will get back to you as soon as possible to help you find the perfect solution for your practice.